Clone Manager 10, Basic Edition

Version 10 for Windows
Clone Manager Basic acts as an expert system to help with cloning simulation, enzyme operations and graphic map drawing. You can also use Clone Manager as a quick and easy way to view or edit sequence files, find open reading frames, translate genes, or find genes or text in files.
If you also need primer design or sequence alignment features, you may want to look into the Clone Manager Professional edition instead. Clone Manager Professional has all of the features desribed here for Clone Manager Basic but adds extra modules for primer design and alignment operations. For more information, click on the link above for CM Professional.
Clone Manager 10 molecule viewer window, map view.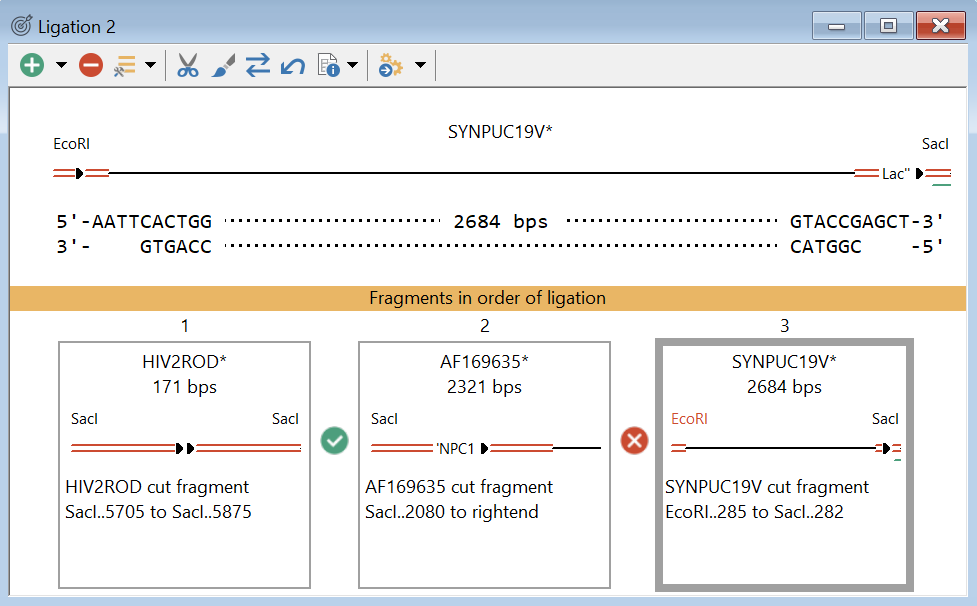 Clone Manager 10 Ligate view
Links for more information: You can view or print a detailed program description (4-page pdf document), view ordering information, license type information, or network system requirements (related to concurrent user licenses). You may also find it useful to view the program Quick Tour which is a collection of screen shots in a pdf-format file that will give you a quick overview of how Clone Manager 10 handles different tasks.