Welcome to the Sci Ed Software website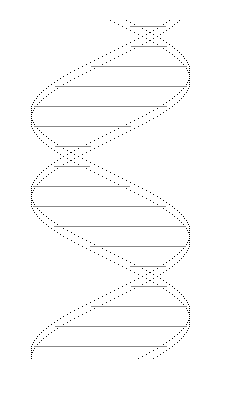 Our company has been writing and distributing software for the molecular biologist since 1987.
We continue to produce the Clone Manager programs for Windows-based PC's. These new versions are even easier to use, more flexible, and more powerful than earlier versions. Molecule viewer apps are now available for smart phones and tablets.
News
Assembly cloning now includes a wizard to assist cloning using the NEBuilder method from New England Biolabs. The Gibson and In-Fusion assembly cloning methods have also been updated to automatically recognize when overlaps are already present and do not need PCR amplification.
There is a new tutorial on enhancing graphic maps to use for publication and presentations. CRISPR knockout design is now supported including the ability to scan for off target sites in genome sequences such as the human genome.
You now have the option to purchase a subscription license for Clone Manager. More information is available at Subscription information. The standard (perpetual) license continues to be available.
Clone Manager Viewer apps are now available for Android, Apple and Windows devices including smart phones and tablets.
The expanded Clone Share concept enables sharing of molecules between users of the Clone Manager desktop application and the mobile viewer apps. A new tutorial is now available covering how to use Clone Share to share molecules.
Clone Manager version 11 is now available and provides the ability to read and write molecules to share with other users and with the new viewer apps. Also included are updates to ligation cloning and introduction of a new wizard for Golden Gate cloning. Access to Entrez and Blast now use the modern direct interfaces to NCBI and remove dependence on the old embedded web browser Internet Explorer control that is no longer being supported by Microsoft Windows. Clone Manager 11 supports Windows 11.
A SciEd WebShare server license is now included with the Clone Manager concurrent user license and is available for non-concurrent license holders. More information is available at the Web Share product description page and includes how registered users of Clone Manager 11, can get a free license to install Web Share version 2 on a network server or lab computer.
Upgrades from older versions of Clone Manager are available. Click here for upgrade information and pricing for upgrading from version 9 or version 10
Clone Manager 11 includes the improvements introduced with version 10 allowing easy transition to the new version. Version 11 also provides electronic downloads with a fully functional free 30 day evaluation license and on-line purchasing and license activation. Click here for more information on what was new in Clone Manager 10.
Quick Links
Click on a link below to download a free trail (evaluation) of Clone Manager 11 or to view pricing or buy a Clone Manager license now.
Or click the Training link to access a list of tutorials or training videos you can view that will help you to learn how to use Clone Manager 11 effectively. Experienced Clone Manager users may find something new or helpful in our list of Power Shortcuts.